Read Our

Latest News
Business mentors from Great Western Railway help students tackle real-life problems
Business mentors from Great Western Railway help students tackle real-life problems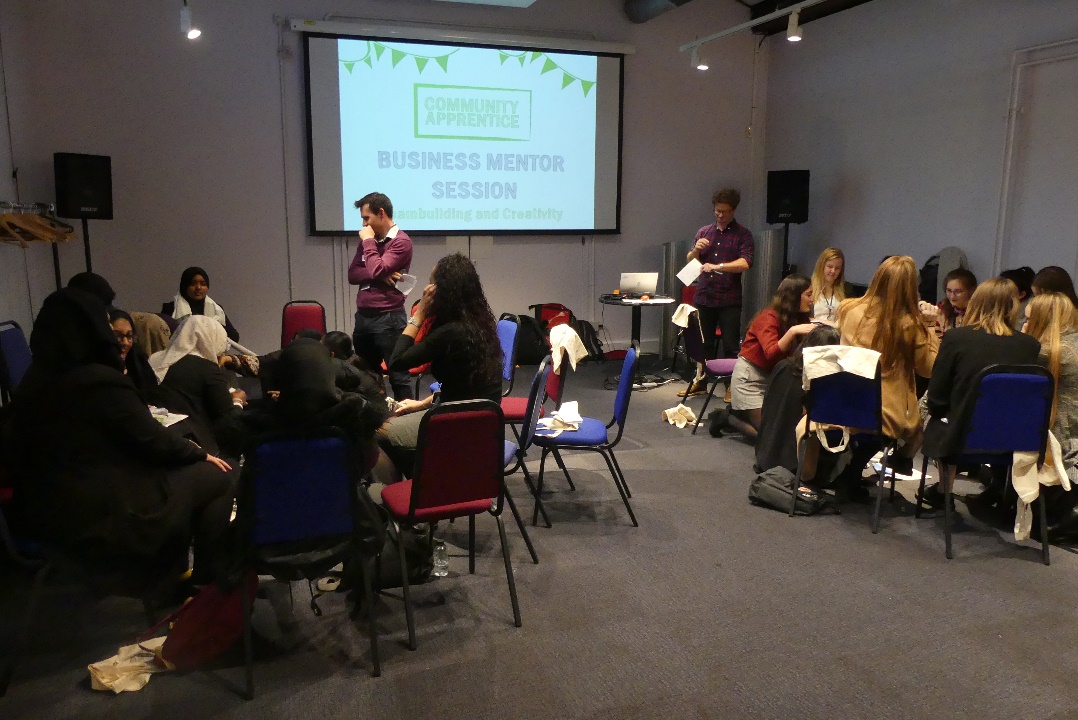 On Tuesday 31st October, a group of 21 Year 12 students from Colston's Girls' School took part in their first business mentoring session of Envision's Community-Apprentice competition with their partner business; Great Western Railway.
The mentors have generously agreed to support the students at key points in the ten-month competition, which, like the TV series The Apprentice, requires students to demonstrate personal qualities whilst working in teams to manage their own projects. In this case, however, the students will be competing to see who can make the biggest positive impact on their community, rather than the most profit.
Tackling real-life problems
The programme, which has recently been recognised by the Department of Education as an effective model for employer engagement, inspires students to develop their employability skills while tackling real-life problems.
Students can tackle whatever issues matter most to them, but they must reach consensus within their team about what that is. Team Ph7 have decided to tackle gender imbalances in the workplace and Team Aspire want to improve careers advice and information to young people. Both issues have real relevance to the changing shape of work in today's world and it's interesting that both teams are tackling these career-related problems.
Amie Coppin, one of the mentors said "We were really impressed by the energy and strong ideas at our first mentoring session and can't wait to see what the groups decide to incorporate in to their projects. Both teams have chosen to focus on important topics that have a lot of scope to make a difference to a wide range of people"
Developing employability skills
The competition requires students to develop, and crucially evidence, three key skills; creativity, teamwork and communication. In the first mentoring session, mentors supported students in developing creative thinking techniques by combining ideas from existing adverts and campaigns with their own projects.
Throughout the Community-Apprentice competition, teams take part in inter-school challenges. The first of these, the Film Challenge, develops team-working and communication skills by challenging teams to produce a film of no more than two minutes explaining why their issue matters in a single take! This is a demanding challenge for individuals who are still coming together as a team, yet both teams did a fantastic job and you can see both entries here: http://bit.ly/2y3BCYc, http://bit.ly/2leGCDp