Welcome to the Sixth Form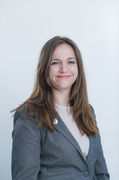 CGS Sixth Form provides an inspirational environment enabling students to flourish and achieve their personal ambitions.
Our students are active, caring and tolerant citizens who participate fully in both the whole school and the wider community.
Our supportive mentor system provides advice and encouragement to all students enabling them to be their very best, opening doors to future opportunities, whether a higher apprenticeship or an Oxbridge application.
Academic success is important but being in CGS Sixth Form is about much more than examination results.
The Sixth Form is a time for self-exploration, for developing the moral compass that will guide you through adult life, for discovering your talents and how to apply them to what you care about.
CGS Sixth Form teaches the skills of independent learning to create autonomous young people prepared for higher education and employment in the 21st Century.
Kerry McCullagh
Head of Sixth Form