Read Our

Latest News
Report on Work Experience at Airbus Defence and Space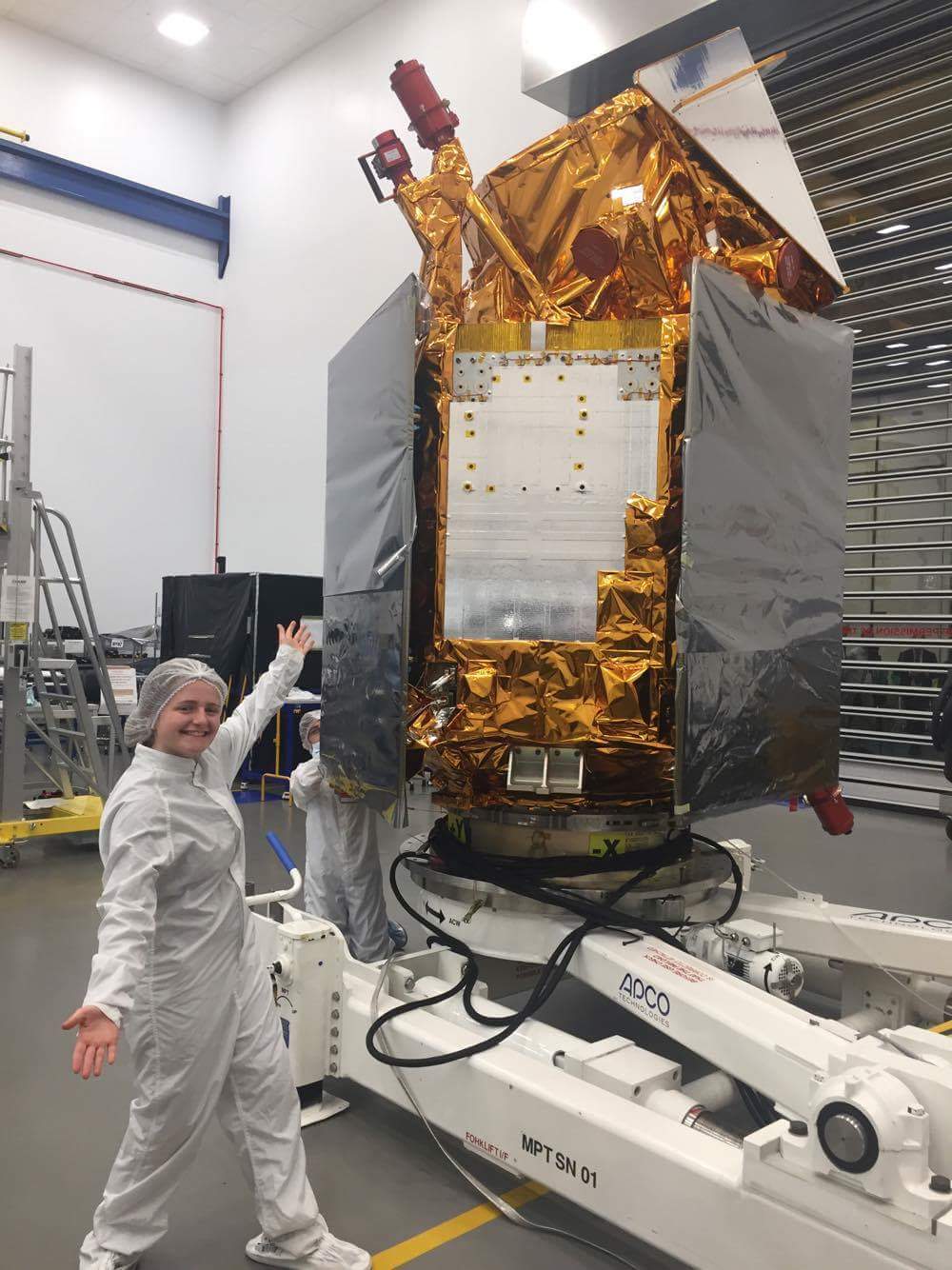 A week at Airbus Defence and Space in July 2017 gave me a realistic insight into the levels of international cooperation involved during the launch of a spacecraft. Their Corsham site is the main headquarters at which I spent time with the terminals team, who design and deploy transportable satellite communications terminals. The majority of my time was spent within the space operations department. The Skynet 5 satellite constellation is operated from Airbus' Corsham site; I was able to see the control room and take part in some live in orbit testing, measuring the distance to Skynet 4c from the Earth in the Geo-stationary orbit, in order to detect errors in the satellite's location. This was done from the primary ground station in Colerne, a short drive from Corsham.
At Stevenage, I was fortunate enough to attend the press event for the launch of the Sentinal-5p satellite which was designed and built at Airbus. It will map pollution levels from a 824km low orbit when launched at the end of this year. I spent time in the clean room whilst the final preparations were done before the satellite's transportation to the Russian launch site. It was a busy day with local MP's, Company CEO's and the media. From this, I learnt that there are many more applications of space flight other than communications. Additionally, encountering some of the challenges satellite engineers face has taught me that sometimes a simple solution can help overcome a major problem. For example you can take advantage of solar flares to sail solar arrays on satellites, thus saving precious fuel.
The Exo Mars rover design centre was also incredible. I felt privileged to learn about the Bridget and Bruno rover prototypes in the sand test area, helping me understand that the technology on the rovers, though scientifically advanced, uses mechanical technology developed in the 1980s. This slows down the speed of communication, however compromises have to be made to make the missions as effective as possible. I spent my final day on top of a Land Rover Discovery, commissioning and testing a new military class Satellite Communications terminal, that the following week was being used on an MoD Tank!
Overall, I saw a vast array of space communication technology resulting in a fantastic and eye-opening experience I will never forget!
I live in Winterbourne and I have been at CGS for six years, going into my final year of A-levels this September. I study Physics, Chemistry and Mathematics, and have gained an AS level in ICT. It is my aspiration to study Astrophysics at university starting 2018 and having gained a degree, go into an astrophysics research role.